Security and Automate Compliance
Avoid security drifts and ensure automate compliance with industry standards like PCI DSS, HIPAA, ISO, NIST, GDPR and many more.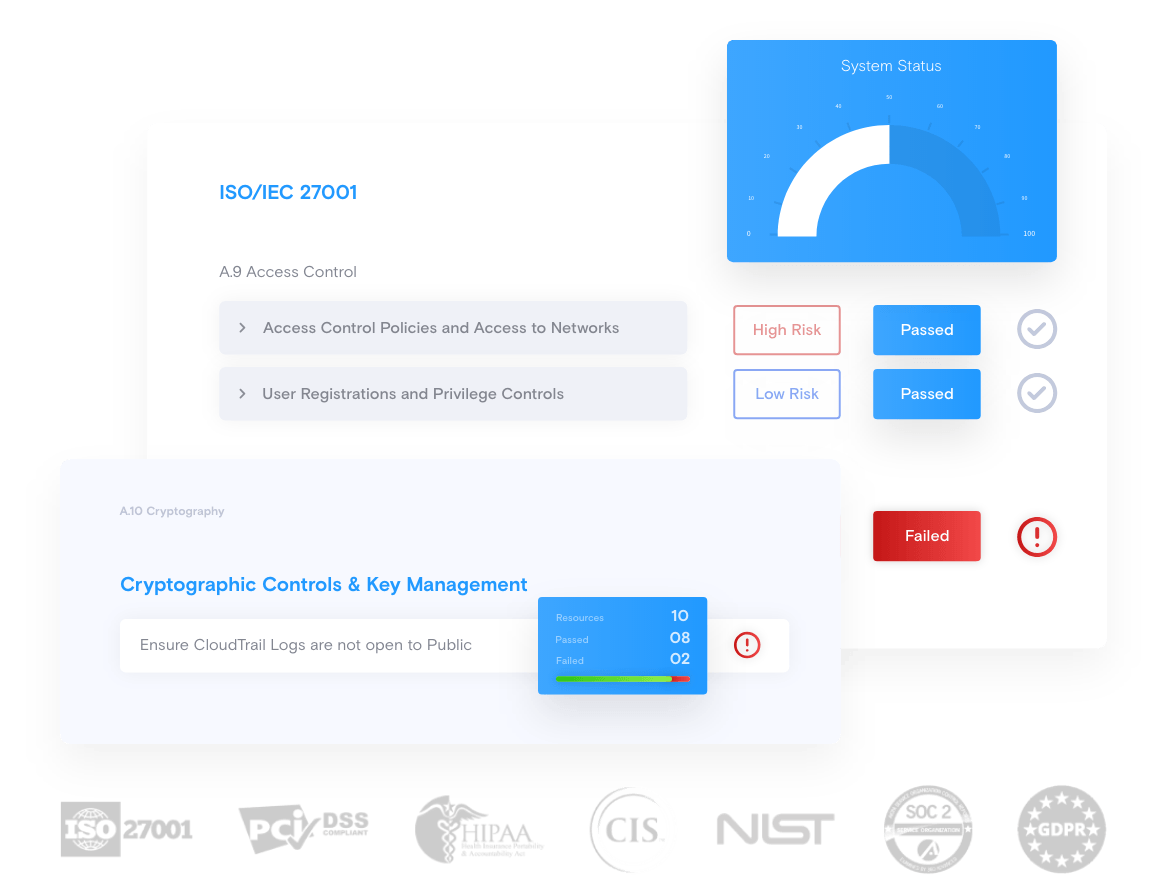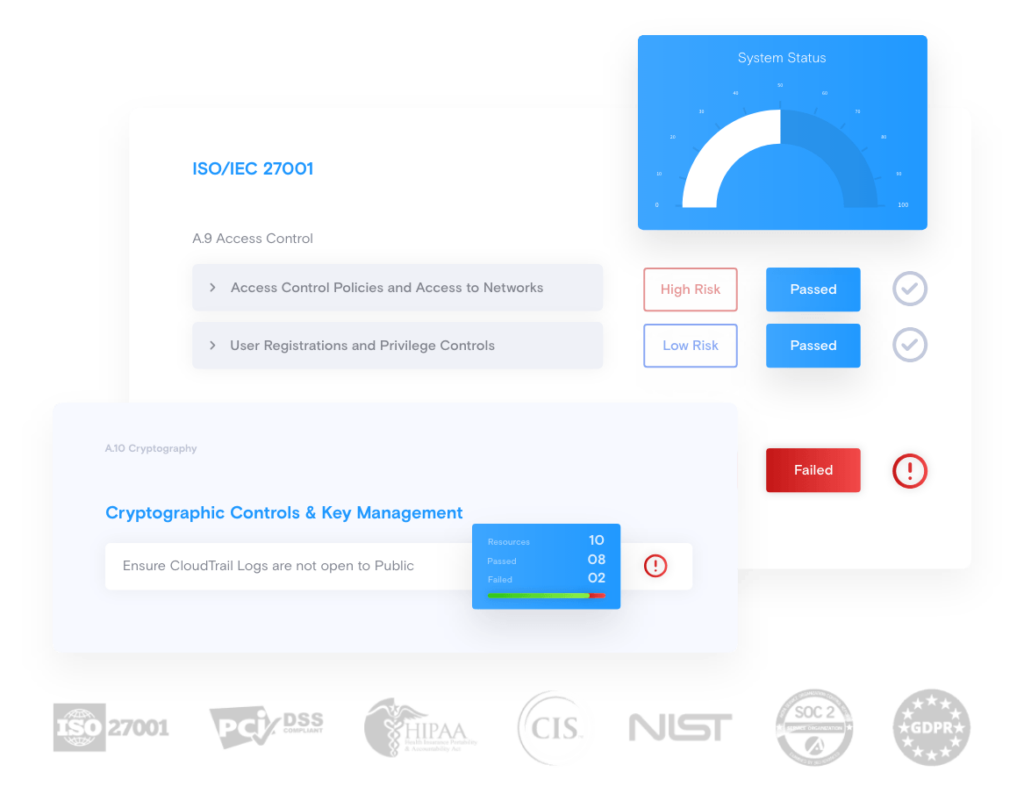 Automate Compliance of Your Cloud and Container Infrastructure
Build for compliance from the ground up for the modern cloud. Enforce and automate compliance guardrails by using pre-built policy packs for HIPAA, PCI, ISO27001, NIST-800-53, Fedramp, CIS, and many more. Leverage custom policy builder to add your corporate best practices to maximize compliance.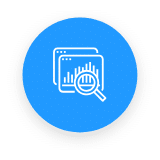 Continuous risk management which analyzes, maps, grades, and ranks all of your cloud assets based on regulatory compliance and best practices. Using a simple high, medium, low grading process with details on security impact and how to remediate to meet compliance. Feed data into your enterprise risk management solutions like Archer GRC to mitigate risks.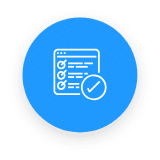 Meet compliance with minimal expertise and drive accountability across your value chain. Management and technical reports describing risks, vulnerabilities and remediation steps in detail. Status of remediation and its health trends quickly identifies gaps by region and cloud accounts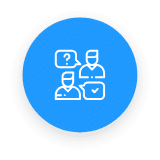 Track all historical risks and understand trends to improve compliance posture. Satisfy regulators quickly with automated reports, charts, health trends, and prebuilt raw evidence collection.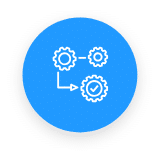 Vulnerability & Remediation
Real-time detection of vulnerabilities and remediation based on policy settings. Prebuilt and customized Remediation playbooks drive efficiency and reduce alert fatigue for SOC personal.
Ensure Infrastructure Compliance
Visualize your compliance security and identify the critical risks for your business across all your cloud accounts, on one consolidated compliance dashboard.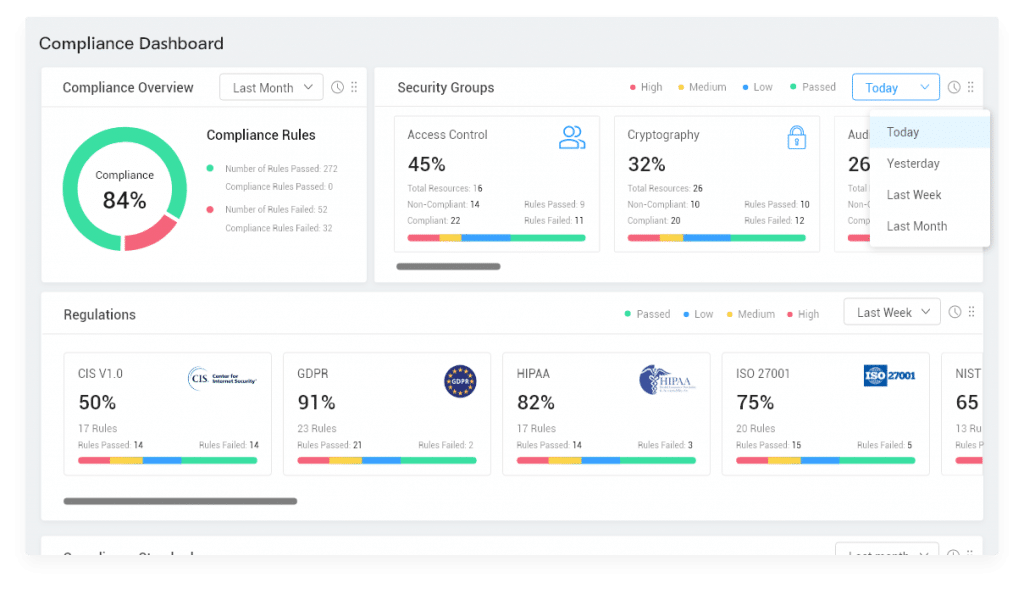 Elementary Security and Risk Management Across Multiple Regulations and Compliance Standards
CloudEye simplifies Regulatory compliance which involves a landscape of ever changing complex laws and standards. By levering our up to date comprehensive and cohesive set of control policies improves compliance posture and mitigates risk for compliance violations. Reduce compliance gaps and risk of audit failure by implementing proven best practices with pre-built policy engine.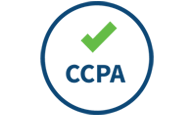 The California Consumer Privacy Act (CCPA) rule reinforces security rights and buyer protection for the residents of California. CCPA ensures that organizations should have a business explanation behind the assortment of purchaser's data.

(FedRAMP) is a government-wide program that provides a standardized approach to security assessment, authorization, and continuous monitoring for cloud products and services.