Real-Time Threat Detection and Monitoring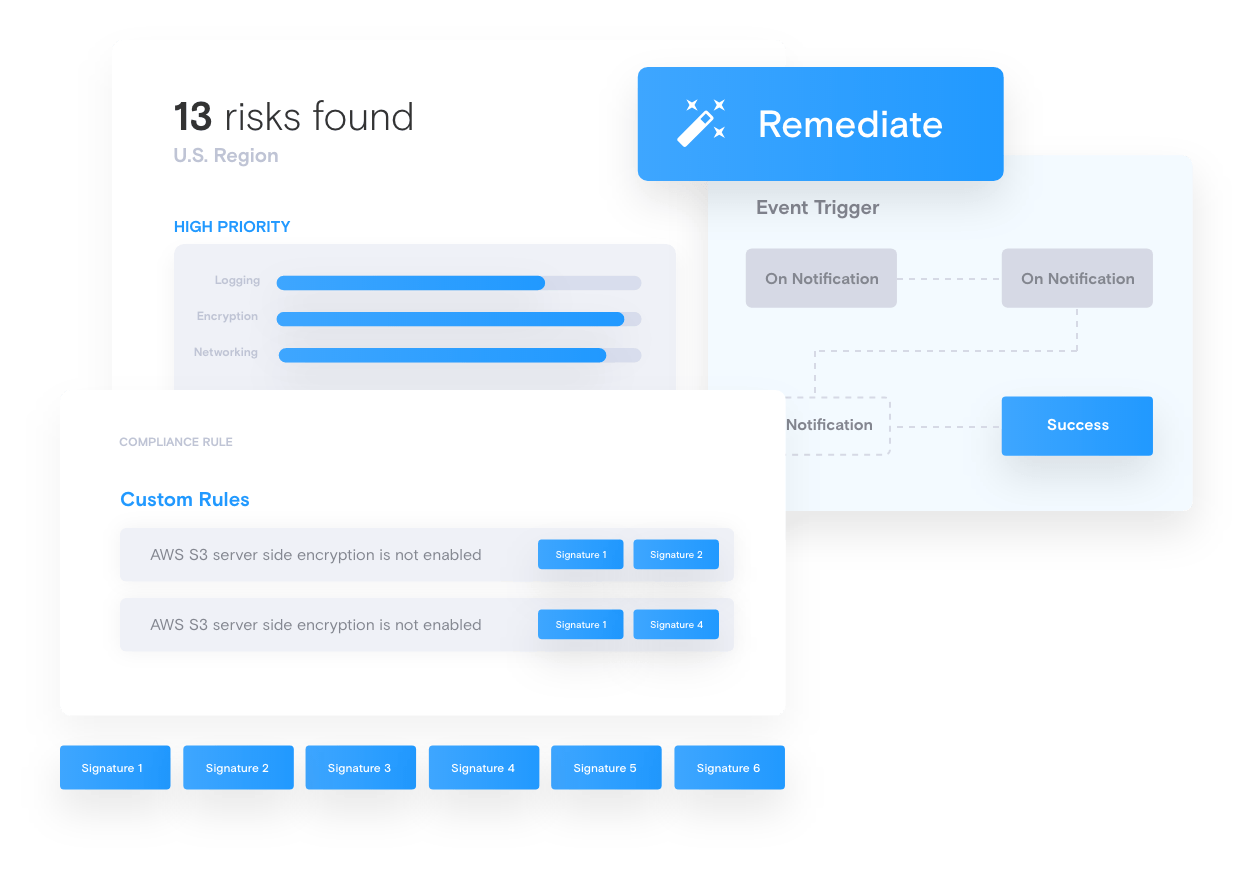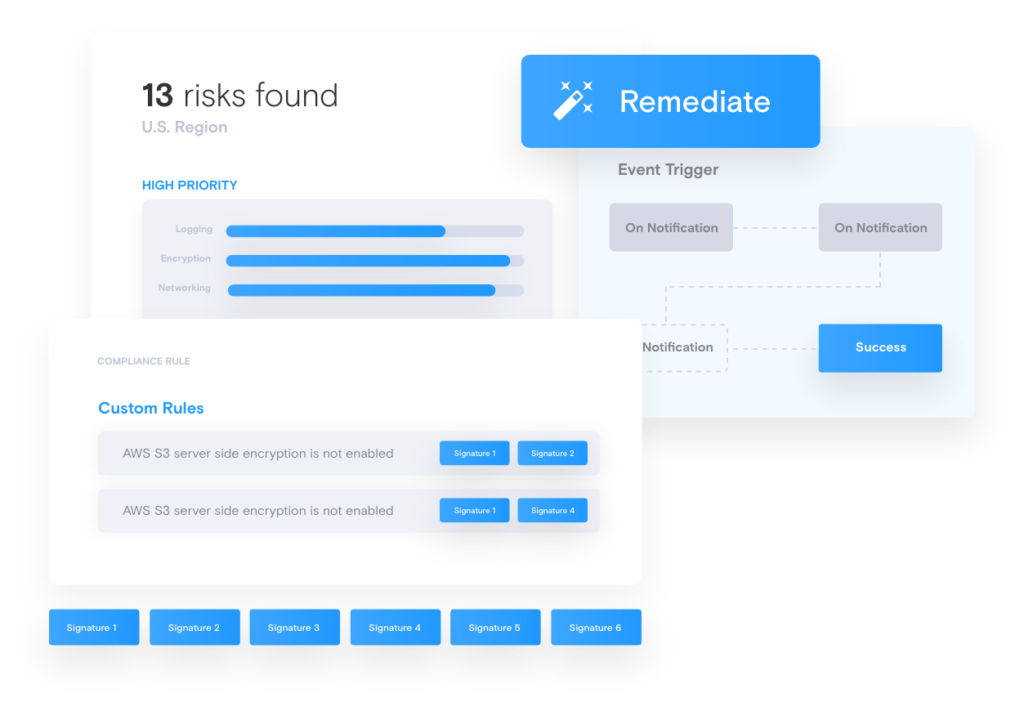 EagleEye is a robust security monitoring capability that shields your cloud infrastructure from security threats and compliance risks with real-time continuous monitoring and threat alerts. EagleEye works in concert with CloudEye Security Platform which helps you achieve data loss prevention, threat monitoring, compliance management and rack security risks across your Amazon Web Services and Microsoft Azure environments.


Security Vulnerability Scanning and Alerts Management
EagleEye remediates and heals your cloud dynamically with best practice policies and achieve compliance with minimal efforts through automation.

S3 Versioning and Encryption

Identity and Access Management

Scans to identify accessible resources, ports, and protocols
Policy violations in real-time

User-friendly option to override known violations and suppress alerts

Critical changes to resources, configurations, and security groups

Alerts on Third-party apps like Slack, Email, etc

Automatic or user-defined actions to remediate security risks


Monitors micro-services for drifts and changes