Technology is very important and enhancements are happening every day but technology can never solve the entire problem. Companies get hacked and compromised all the time. In 2014, an attack on Yahoo exposed that even the largest technology/web companies are not safe. Information from more than 500 million accounts was compromised. In the past two years, 79% of companies got affected by an identity-related security breach. Weak, stolen, or otherwise compromised passwords were the cause of 81% of hacking-related breaches. A survey was conducted in which it was asked what do you think is the main trigger for a company to implement their FIRST security awareness and phishing simulation program. The majority of the respondents voted for compliance, i.e. 44% voted "compliance", out of all the other options such as "recently hacked", "it's good for security" and "vendor contract required".
Compliance never equals security, yet good security can equal good compliance. Weibo, "the Chinese Twitter," was attacked in March 2020; hackers pulled off an excess of 530 million client records. It's a lot easier to address items from a compliance standpoint if you start with security.
Advantages of IT Security Compliance for your Business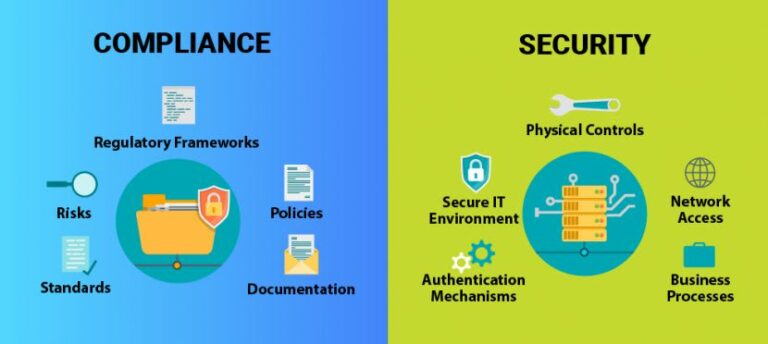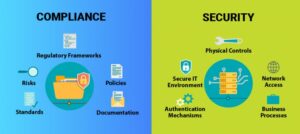 1.   Helps You Dodge Fines and Penalties
Compliance officers should know about the current compliance laws that are material to their particular businesses. Violating these laws can prompt fines and penalties, yet IT organizations with robust security compliance functions and mindfulness have the opportunity to dodge these issues by adequately securing the data they gather.
2.   Guards Your Business Reputation
Over the previous decade, hackers stole data from 360 million accounts on MySpace social networking site in May 2016. In 2013, hackers hacked and stole the data from 3 billion Yahoo user accounts. Organizations can ensure their repute of trustworthiness and have best practices in shielding customer privacy by focusing on data security.
3.   Boost in Data Management Capabilities
For most IT organizations, keeping up with compliance security alliance and data security standards begins with two things:
monitoring what delicate data they hold about clients.
evolving the capabilities to access and amend that information in an efficient manner.
These requirements are driving IT organizations to restructure their data management processes such that they uphold protection but improve operational efficiency as well.
4.   Gets you, Trustworthy Partners
IT organizations that have devoted huge time and assets to correspond to compliance security alliance with industry-explicit data security rules are commonly reluctant to unite with organizations that have not done the same.
Sustaining IT security compliance determines prospective partners in your industry that you have done your part in shielding the security of the data you collect. This bolsters your reputation and image, assisting them with seeing you as an industry leader and a reliable accomplice in business.
5.   Produces Insights That Endorse Operational Benefits
To fulfill the privacy requirements, as soon as the compliance officer implements security tools and applications in their industry they uncover inadequately managed personnel, assets, or other resources that can be redeployed to improve functional productivity. Security management solutions can likewise be deployed on the IT organization's internal network.
6.   Improves Company Culture
When such countless, huge, and global corporations have needed to report data breaches to a large number of their clients, they earn their employee's loyalty and encourage a shared sense of pride as they find ways to secure client information. This feeling of pride in a solid security mission and culture can convert into better internal compliance with everyday security compliance necessities.
7.   Holds up Access Controls and Accountability
To prevent opportunistic data breaches from occurring in an effective system for IT security compliance it must be ensured by cloud security engineers that only individuals with credentials should be allowed to access the secure systems and databases that contain sensitive information about customers.
How Cloudnosys can help?
Cloudnosys shields your cloud infrastructure from security threats, data loss, and compliance risks. To fabricate a safer framework and usher in more tight safety measures, major tech organizations Google and Microsoft require multi-factor authentication instead of a single username and password entry. Repeated attacks on Marriott Hotels data brought about hackers stealing data from 500 million of their clients over four years starting from 2014. In November 2013, Target was hacked resulting in the theft of the personal data of 110 million customers.
Cloudnosys SaaS platform ensures that your cloud is protected against vulnerabilities and achieves complete visibility and control of cloud security and compliance in AWS, Azure & GCP.
Most common security compliance frameworks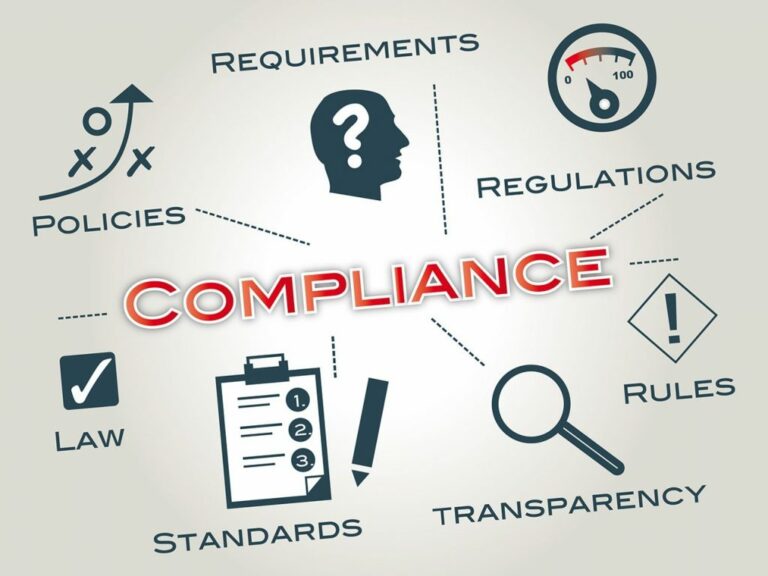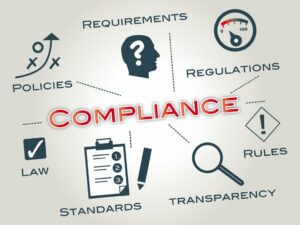 1.   HIPAA
The Health Insurance Portability and Accountability Act (HIPAA) was established to prevent data leaks and protect people's identities and safety. It's a federal law that protects sensitive patient information. The cost of one lost record can reach $1000.
2.   GDPR
The European General Data Protection Act (GDPR) tightens laws about what people can do with people's data. It gives you more control over how people's data can be collected and used and forces companies to justify what they do with it. The penalty could be 4% of the company's annual turnover, or up to 20 million euros, whichever is higher.
3.   PCI-DSS
Payment Card Industry Data Security Standard (PCI-DSS) was developed to improve cardholder data security and your administration can face up to 20 million euros or 4% of annual turnover. It is the result of collaboration between major cardholder brands.
Compliance Process Overview
Compliance begins with requesting information about your system. The assessment process involves going one by one through all the requirements, deciding on compliance or non-compliance. If it is found that you are not in full compliance the actions mandatory to achieve full compliance must be acknowledged.
These tasks will be accumulated at the end of the assessment and, in aggregate, will represent a remediation plan. Vulnerability scanning is an important part of remediation as well. At this point, management can identify the resources required to remediate and to come into compliance. After compliance has been achieved for the first time, it must be maintained and the security profile continuously improved. The process of maintaining compliance will never end.
Best Practices for Infrastructure Security
Threat Prevention Layer by activating AWS Edge Services
To push away threats as much as possible you can activate the AWS Web Application Firewall to enable scalable application-specific protection for your web application.
Virtual Private Clouds and Security Groups
This is a popular recommendation. Here the security groups act as firewalls. It helps block any exfiltration of data. Write rules for traffic flowing into and out of the virtual network by using these and create network zones with security groups and VPCs.
Manage vulnerabilities through patching and scanning
Encryption of data protects it as it travels across virtual, private, and public networks.
Having a look at all that's been happening proves that an important issue in cloud computing on which attention must be paid is Security and Compliance. Good security can equal compliance, but simply trying to meet compliance audit requirements will never guarantee security. Data breaches damage an organization's reputation, subvert trust between the organization and its clientele. It also sends the message that the firm is dishonest and does not find proper ways to ensure its client's privacy and security. Here Cloudnosys can help with real-time continuous monitoring, auditing, and remediation.